After an intense weekend in the burning sun, the belgian outdoor champions for the season 2016 – 2017 are known.
The gentleladies made it 3 titles in a row after beating LUV in the finals. LUV only needs to wait one week to try and take revanche, because they will play each other once again at the regionals next weekend.
Both teams gathered the same spirit score, causing them to share this trophy (although I'm already on ordering a second one ;-))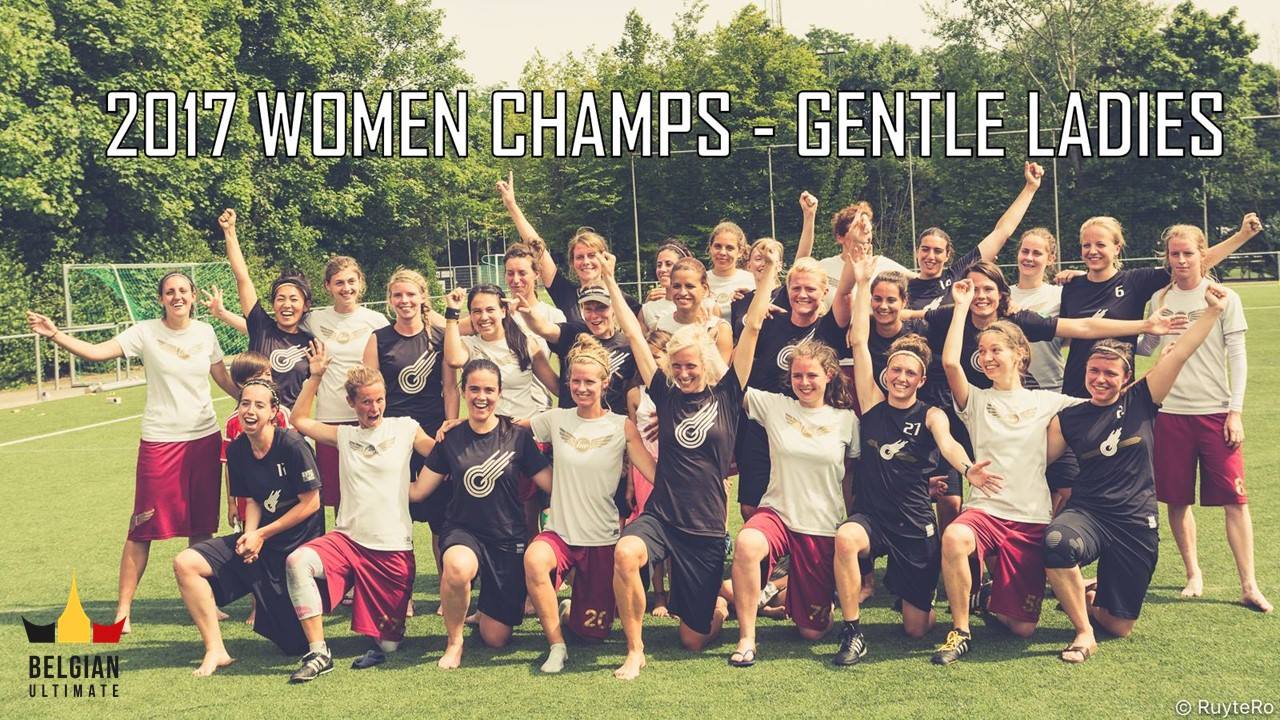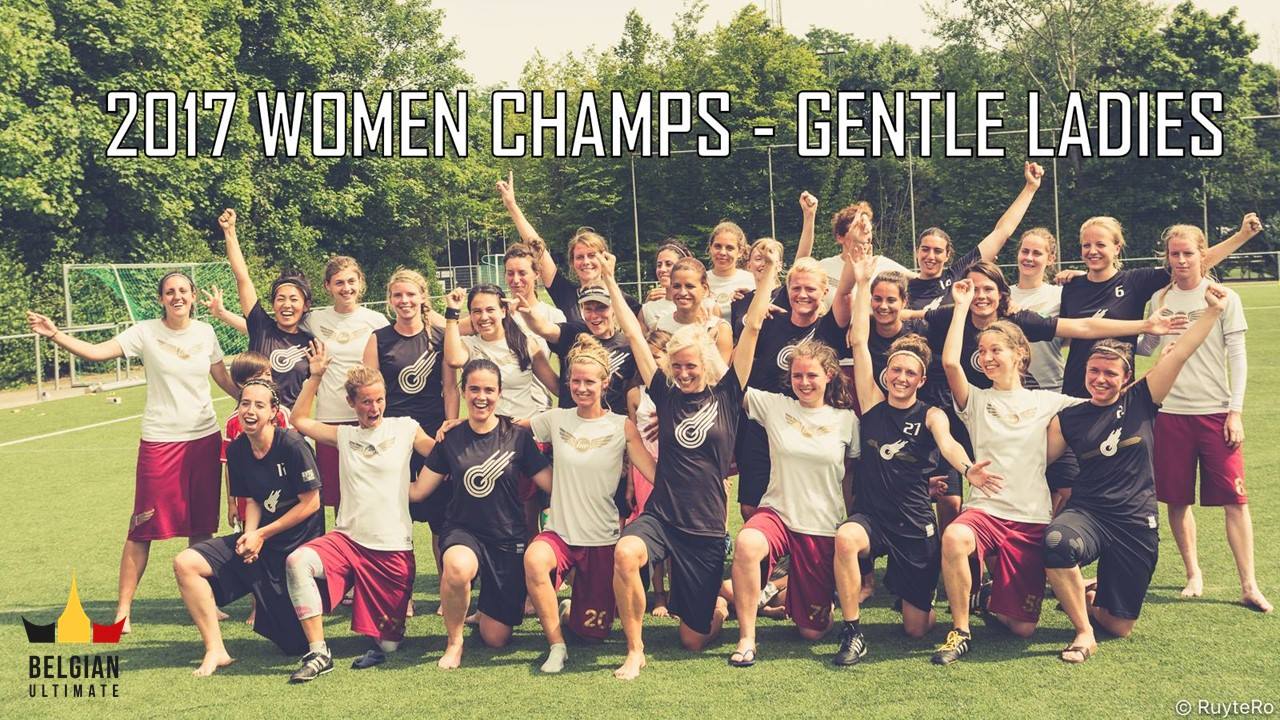 In the Open Division, for the second year in a row the semis were the end station for the 1-seeds as Jet Set narrowly beat the Mooncatchers in the semis. With the Freezzz Beezzz also beating Gentle Open, we got a totally unexpected finals with Jet Set – Freezzz Beezzz.
In these finals the Freezzz Beezzz proved to be the strongest team in Belgium at the moment and they celebrated their second title in 3 years.
The spirit this year went to the Flying Rabbits once more. With Flying Rabbits Chips ending first in the sendings and the Flying Rabbts Fish following in fifth, the team of the Belgian spirit advisors proves their worth.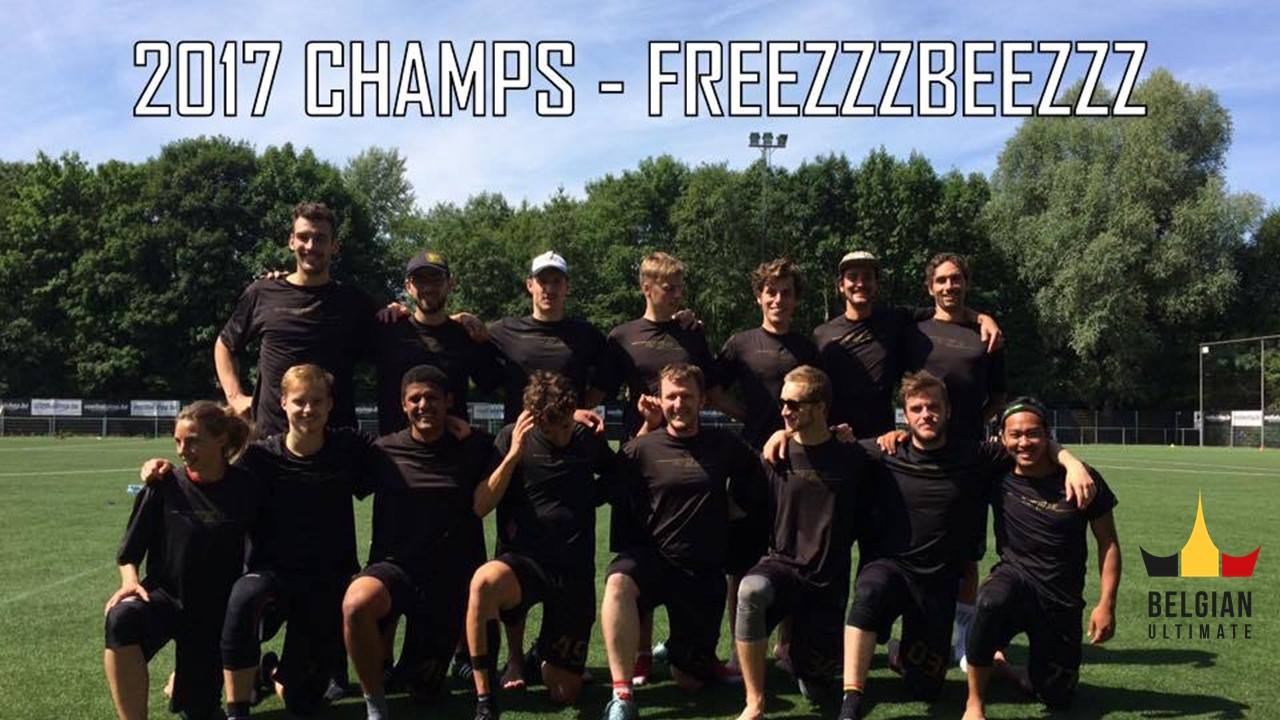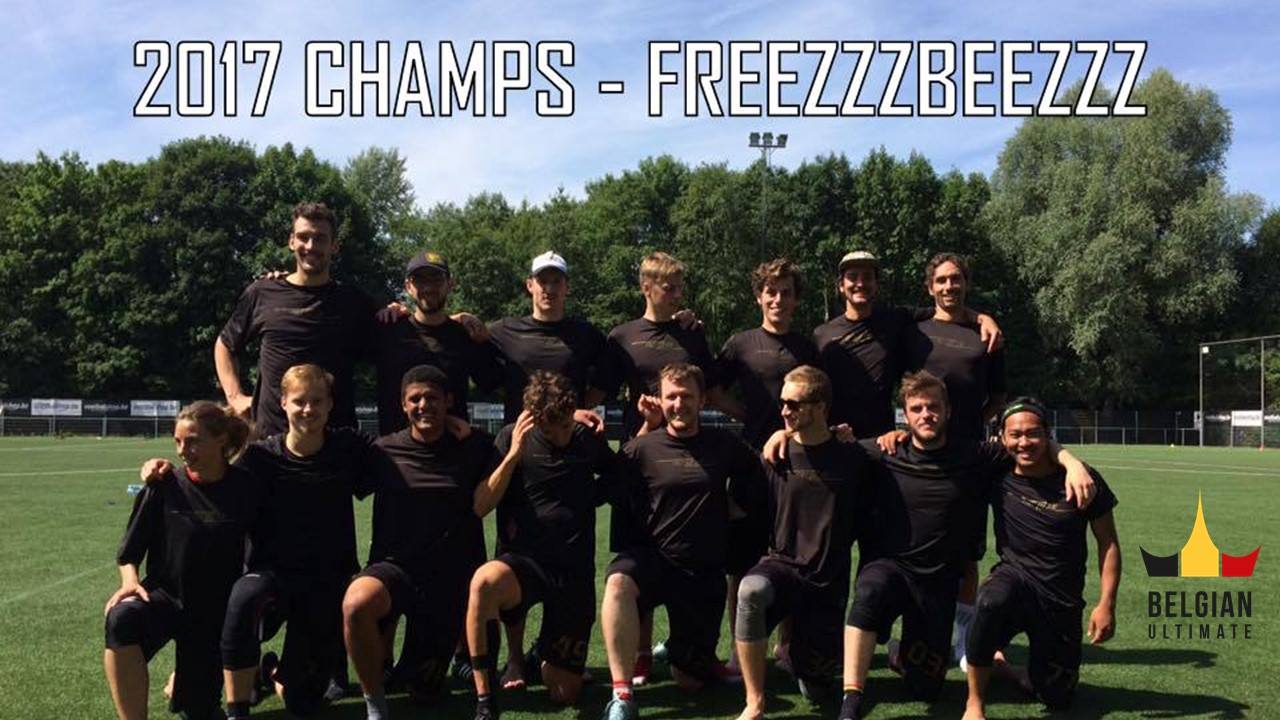 This concludes the Belgian Ultimate season 2016 – 2017. We'll be back next year with what's promising to be another magnificent season.
If you would like to join the Belgian Flying Disc Federation (BFDF) or to help them improve, do not hestitate to inform us at info@belgianutlimate.be or championships@belgianultimate.be
Yours truly,
Felix