Welcome on the page of our women adult team!
The last official competition our women team played at is the European Championships 2023, from the 15th until the 22th of July in Limerick Ireland. Have a look below for more information!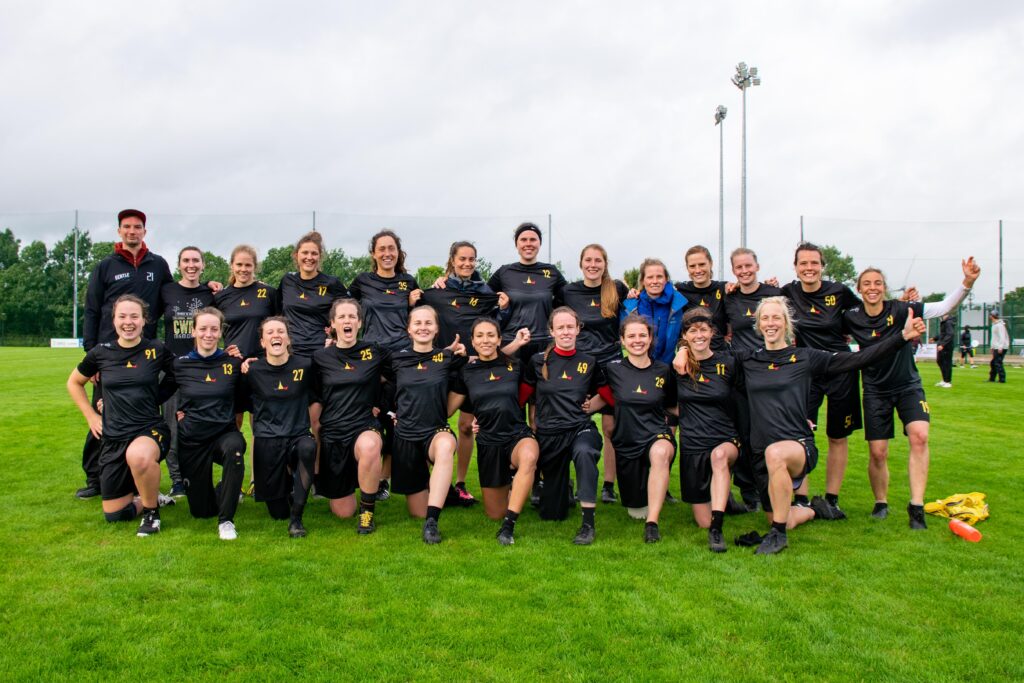 Coach: Korneel Morlion
Teammanager: Esther Vanwijck
The selection has been made. Look at them below!
Our women had a blast, bringing our well known women's national team, with additional legs and talent from very promising young players. They were really close from winning quarters after a massive comeback that came a little too late, but they still beat their initial seed to finish as the 7th best women's team in Europe! Congratulations to our women, who are proving that they belong among Europe's elite.
(C) Jordyn Harris, Zoe Langsdale
Watch one of their power pool games here below!
Interested in our other national teams? Check them out!