Welcome on the page of our mixed adult team!
The last official competition our mixed team played at is the European Championships 2023, from the 15th until the 22th of July in Limerick Ireland. Have a look below for more information!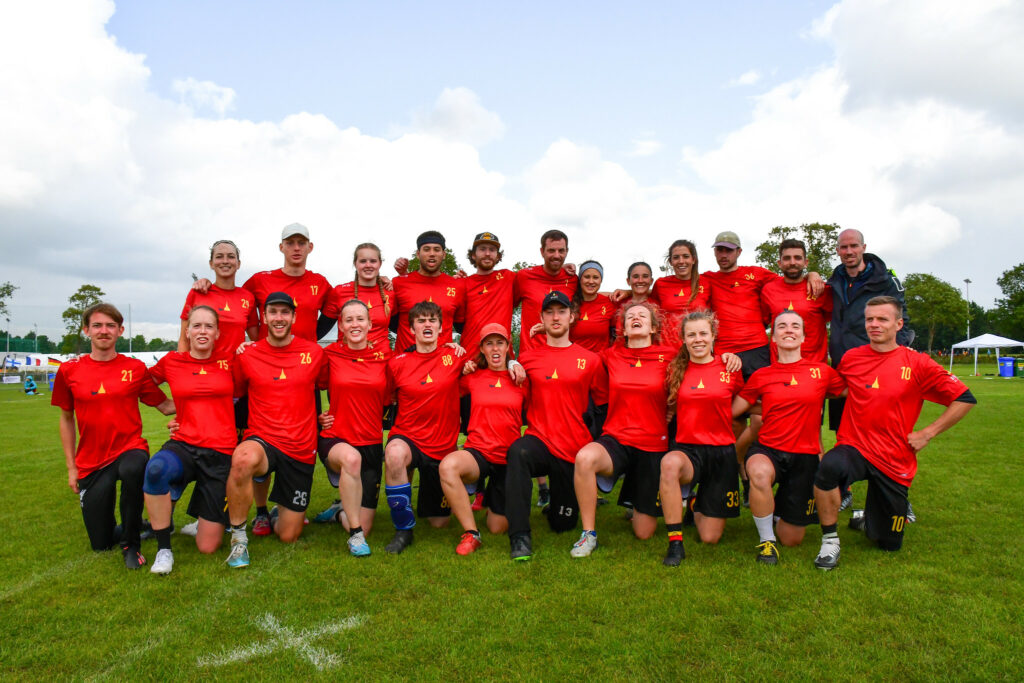 Coach: Cédric Bulteel
Teammanager: Bobby Clements
A first extended selection has been made. Once the final selection is chosen, we will communicate the players.
Our mixed team was an opportunity for rising players to learn from some veterans of Belgium Ultimate, working hard and winning 3 games, allowing them to reach their initial seeding, finishing 14th best mixed team of Europe.
(C) Oliver Hülshorst, John Kofi, Zoe Langsdale
Watch on of their pool games here!
Interested in our other national teams? Check them out!