EYUC 2016
WJUC 2016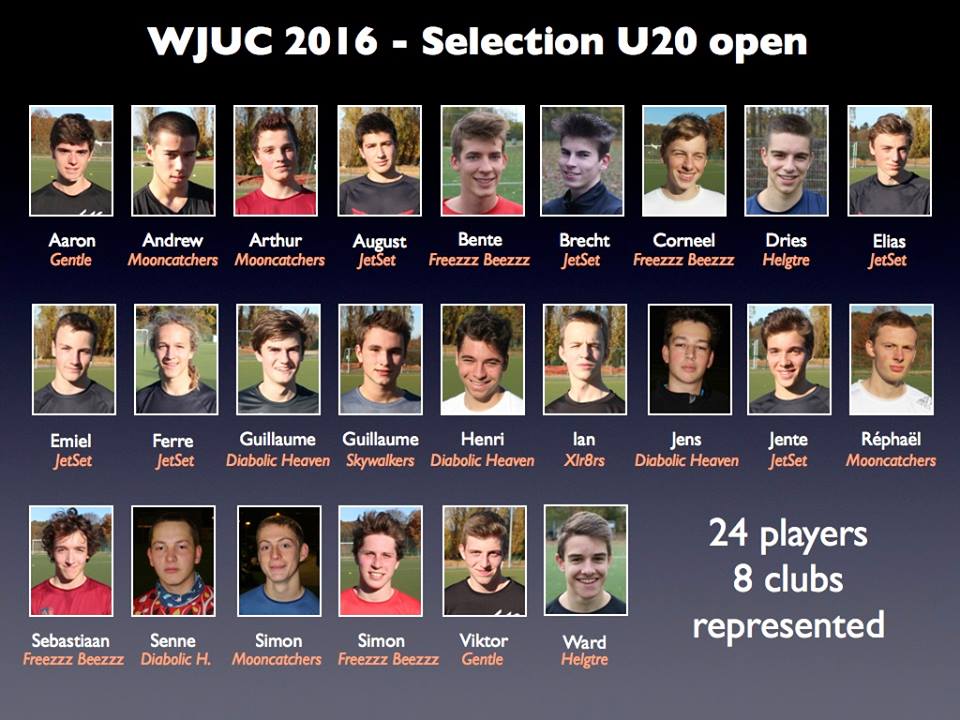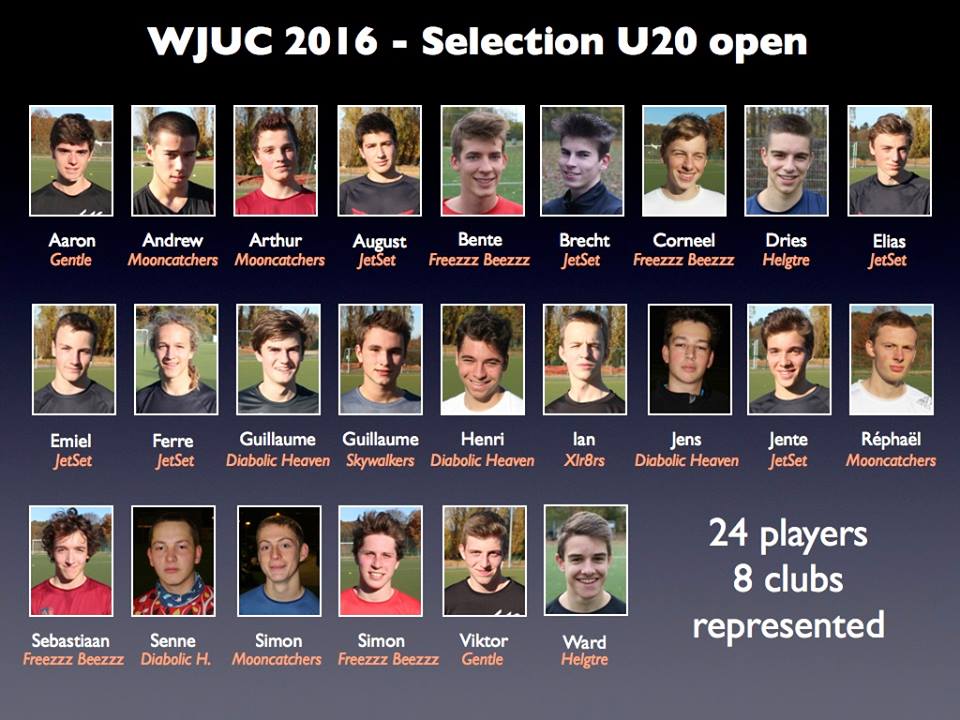 Posts about the U20 Team
Final Results WJUC 2016, Wroclaw

(8/22/2016)

-

Our U20 team scored a wonderful 9th spot out of 29 teams at the WJUC. Have a quick look at the final standings below or go to  www.wjuc2016.ultimatecentral.com for the more detailed results.

National Junior Team U20 WJUC 2016 (Wroclaw)

(12/28/2015)

-

Have a look at the Junior U20 team that will defend the Belgian honor in Wroclaw during WJUC 2016!