Welcome on the page of our open adult team!
The last official competition our open team played at is the European Championships 2023, from the 15th until the 22th of July in Limerick Ireland. Have a look below for more information!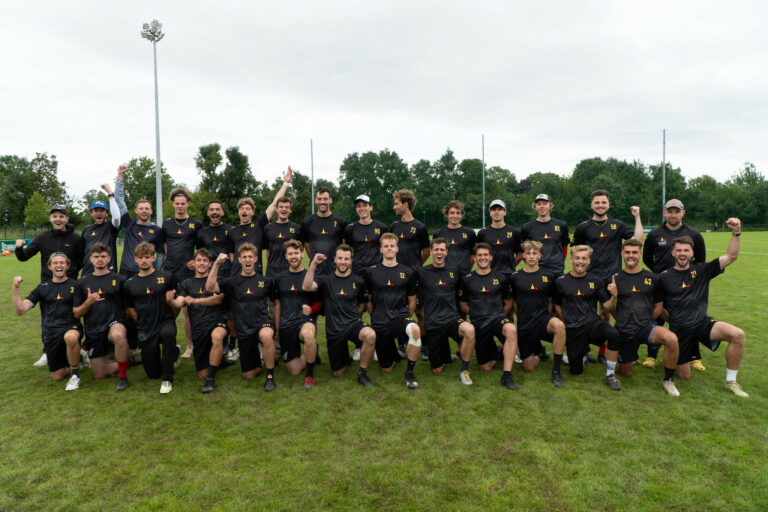 Coach: Pierre-Alain de Laminne
Teammanager: Brice Vanhee
Selection has been made, see below.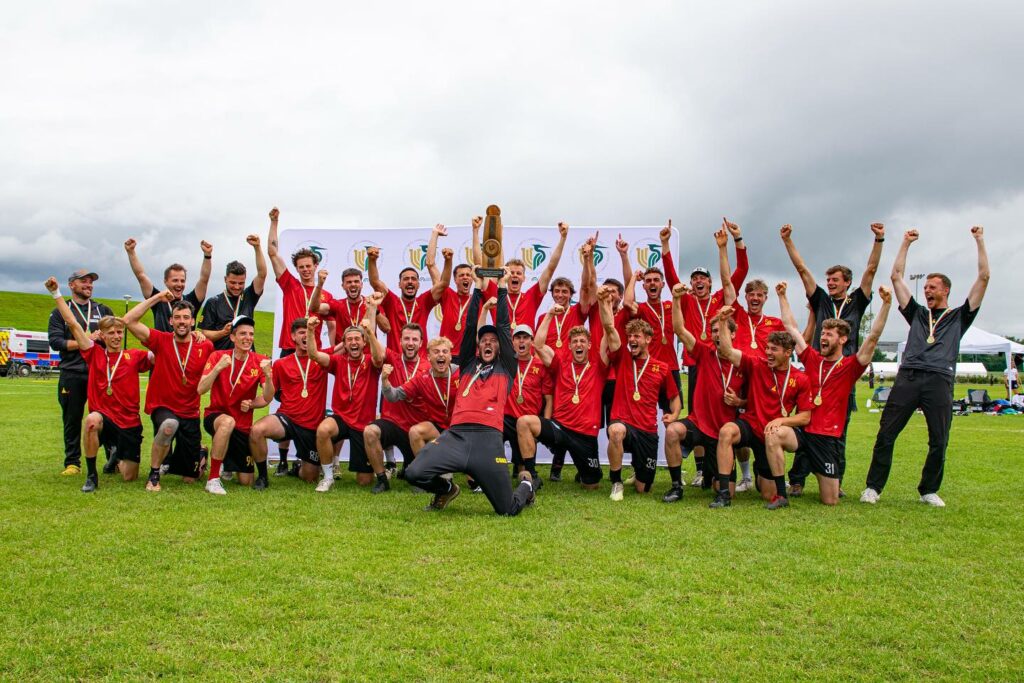 European Champion!
Our men's squad did the impossible. They reached the ultimate goal! Our men simply won the European Ultimate Championship, after well secured wins in quarters (Belgium 15 – 8 Spain), Semi (Belgium 15 – 10 Germany) and ultimately in the final : 13-10 against the undisputed -until then- Great Britain. We're so proud of our men's national team; with special thanks to PA for the coaching and all players of the team, bringing Belgium on top of the elite scene with absolutely everyone involved.
Watch the final here below.
(C) Jordyn Harris, Oliver Hülshorst, John Kofi
Interested in our other national teams? Check them out!